The authors describe how to make some of the more common card games and casinos work for you. Though they disagree on what strategies work, they all agree that cheating at gambling is not only illegal but a risky way to get caught. Plus, it's just plain wrong.
Ben Mezrich is one of these authors. In his book "Bringing Down the House", he was able to convey the whole atmosphere of the world of gambling and gambling fraud.
He tells this story from the point of view of the main character, showing how characters from ordinary parties enter the gambling world. At the same time, the author keeps the tension in the story throughout, forcing the characters to go to extremes.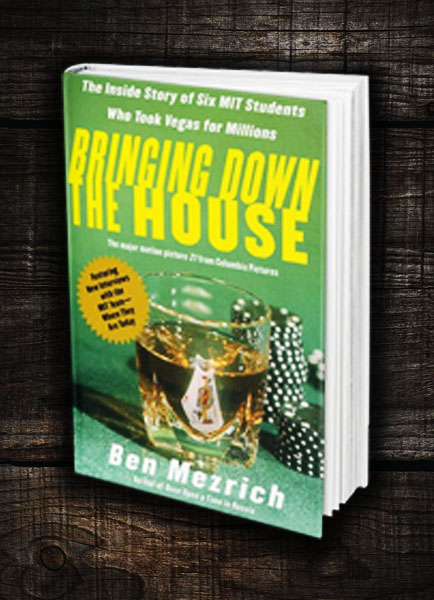 This book is the true story of a group of young people who managed to defraud casinos in Las Vegas out of millions.
It begins with introducing the main character, Kevin Lewis, who was a graduate of the Massachusetts Institute of Technology. Further in the plot of the book, our hero meets other characters.
They all join together in a blackjack game guided by a former math teacher. Their strategy was to use a card-counting technique that was very popular in the 1960s.
So using special gestures and codes, the main characters were able to fool the casino, creating the illusion that they do not know each other. In the end, after a group of mathematicians were able to pull off a big score, the casino nevertheless declassified their scam and began to pursue them.
The author concludes his book with all the detailed nuances of card counting in blackjack.
The book became very popular in its time. This contributed to the fact that some producers from Hollywood gave the go-ahead for the film adaptation of the story in 2008 under the title "21".