Gambling has always been a part of human life. Although their origins go back several centuries, we know that the first gambling institutions appeared at the end of the 17th century. Indeed, it was at this time that politicians began to take note not only of the dangers but also of the enormous technological potential of such activities.
Roll The Bones is a book on gambling published in October 2006 by David G. Schwartz. It is 570 pages long, suitable for anyone interested in the history of real money gambling and is divided into nine main parts with 21 chapters in total.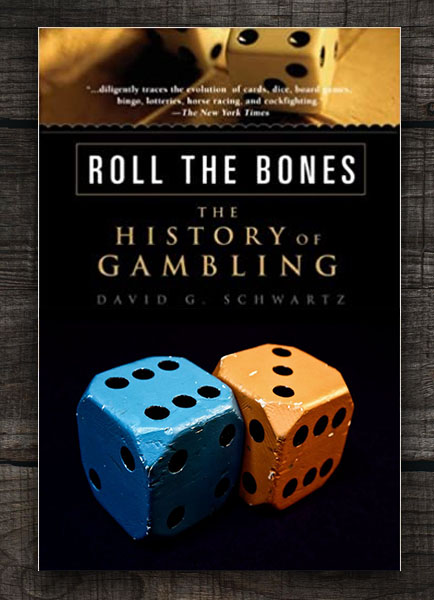 In the first chapter, we learn that the origin of games remains a mystery. Also, the author notified that the jacks would be the ancestor of the dice.
The second chapter draws parallels between deities, religions and games. This part explains the influence of Greek mythology, Christianity and Islam on gambling.
The third part of the book covers the first half of the second millennium, a period during which card games became very popular.
The fourth chapter discusses the scientific aspect of the game, while the fifth presents the first gambling houses where the rules were simplified as much as possible to allow for the rapid integration of players.
Subsequent chapters deal with the development of the industry in major countries such as England and the United States. The final two parts of this book on gambling highlight the 21st-century technologies that have revolutionized the industry and given rise to the world of online betting.
The book is great for those who want to delve into the origins of the world of gambling and learn how it influenced the global industry and what it all led to.