It is often said that what distinguishes a good blackjack player from an amateur is the ability to constantly question his or her game and work harder to improve it. To help you become an incredible blackjack player, we've selected one of the best books on the most famous card game, written by a legendary player: Million Dollar Blackjack by Ken Uston.
If you are a blackjack enthusiast, his name should not be totally unfamiliar to you. Ken Uston was born on January 12, 1935, in New York City.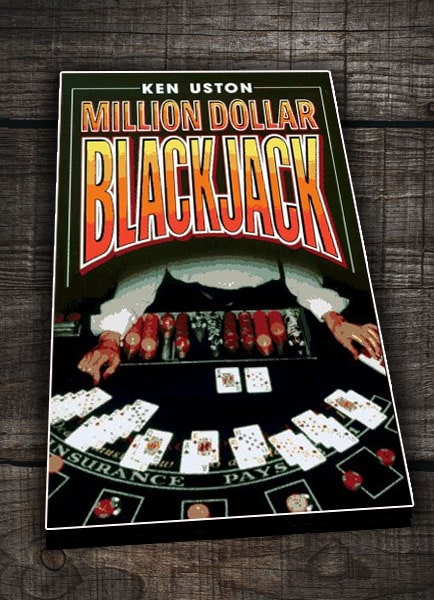 Ken Uston had an IQ of 169, giving him spectacular brain power and making him a mathematical genius. The man was fascinated by gaming strategies, especially those used in blackjack.
In 1974, Ken Uston decided to join a team of professional card counters. Using his formidable mental math and statistical skills, the player developed brilliant techniques to improve his team's playing strategies.
Million Dollar Blackjack is considered one of the best books on blackjack ever written. Ken Uston has put his experience to work for millions of players, providing them with the best techniques the pros have to gain an edge on the game.
Upon its first publication in 1981, the book sold over 100,000 copies, making this simple blackjack manual a reference for players around the world. Million Dollar Blackjack will be one of your most valuable allies in learning how to count cards in blackjack. Uston explains all the techniques and shares his wealth of knowledge about the history of card counting.
Ken Uston's writing is very pleasant to read, and his book contains many personal anecdotes, which will make you even more familiar with the game.
Million Dollar Blackjack is a must-read for all online blackjack players. Ken Uston's strategies are very easy to understand and master, as he explains the elements in a simple manner.